Present and planned future views of Cohocton hilltops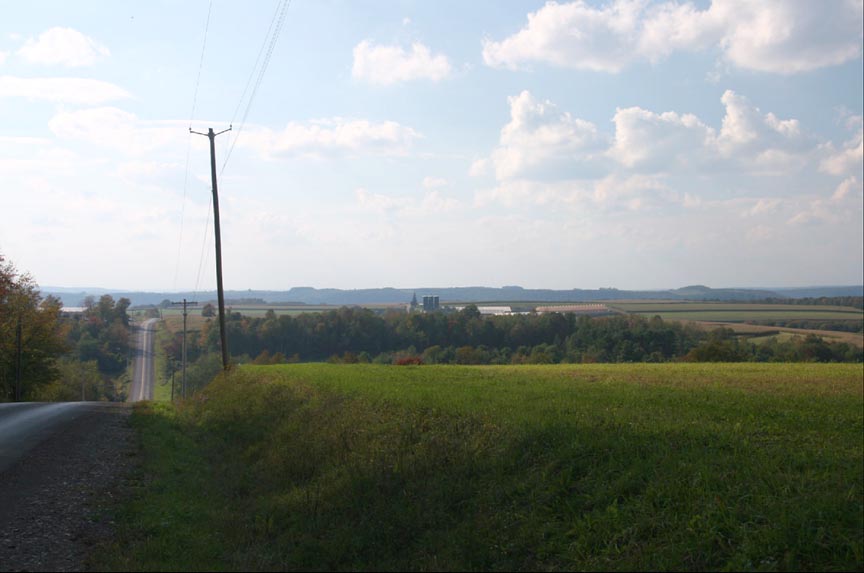 Kirkwood - Lent Hill Road looking west-northwest over Wolcott farm
(roll mouse over image to view simulation provided by UPC Wind 11/06)
New to our website? Take a tour, starting with An Appeal.
Be sure to visit our section to keep up with the issues.
Questions or concerns? Contact us!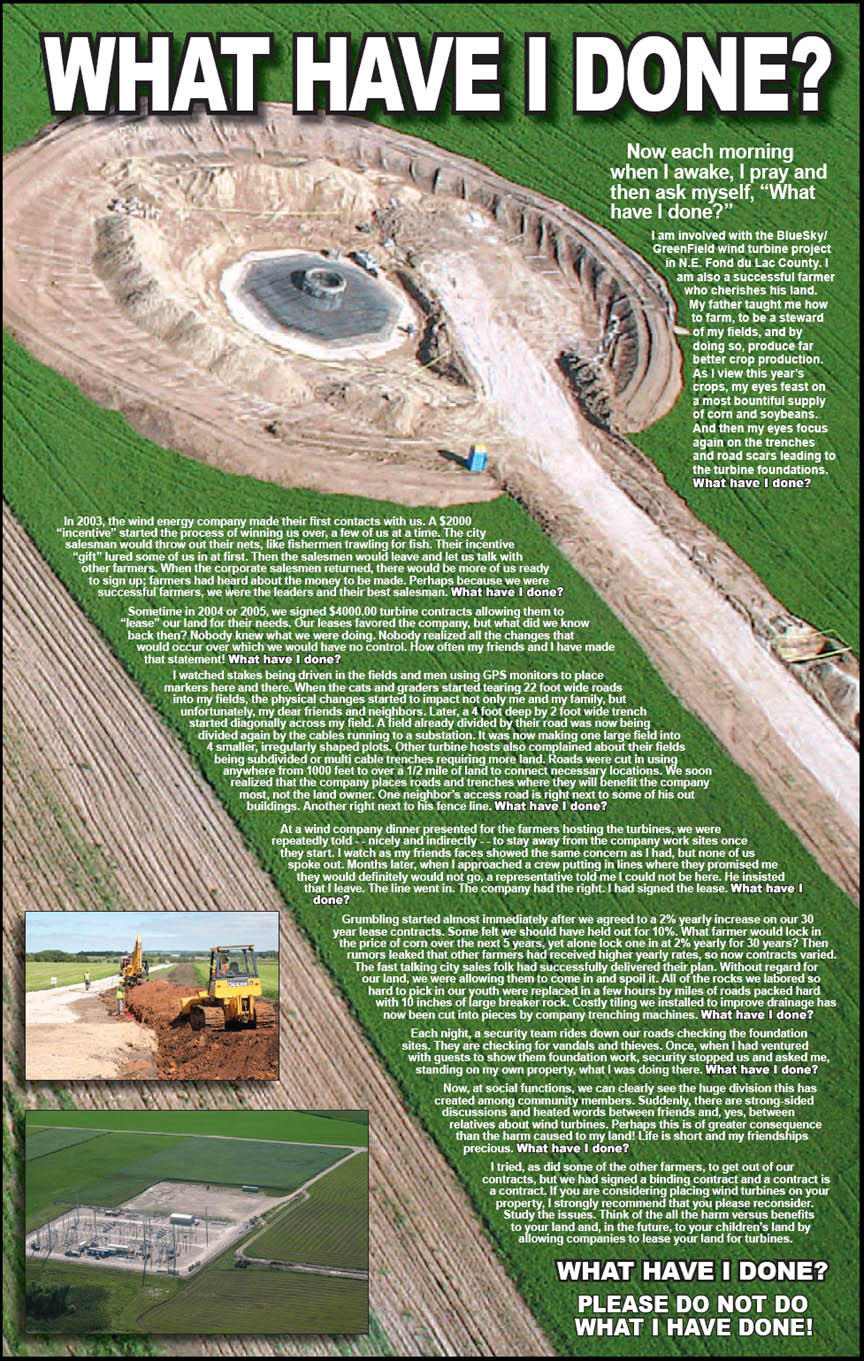 This compelling message appeared in a verified advertisement run in the October 25, 2007 issue of the Chilton Times-Journal in Wisconsin. It was written by Don Bangart of Chilton, Wisconsin following a 2-hour interview with a landowner in Northeast Fond du Lac County. The landowner, who wishes to remain anonymous, approved the text for publication.
Click here for a discussion of what's in a wind contract.